heterochromia
HETEROCHROMIA
IRIDIUM
(for my own reference)
People with heterochromia: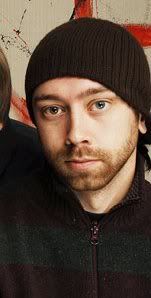 1. kate bosworth 2. david bowie 3. tim mcilrath (singer for band rise against) 4. dan akroyd 5. jane seymour 6. christopher walken 7. oded katash (israeli basketball coach) 8. max scherzer (major league baseball player)
and also apparently; alexander the great, anastasius i of the byzantine empire, michael flatley (from riverdance), mila kunis, les murray, pancho o'donnell.
some of my favourite references in pop culture:
practical magic, 28 weeks later, various anime appearances.
apparently in some medieval stories different coloured eyes has been called a sign for a shaman or witch or other appointed leader.
popular culture references of different coloured eyes
- they call them "boat lights".
i might add more things here as i come across them.
> some old pictures.
Comments {1}